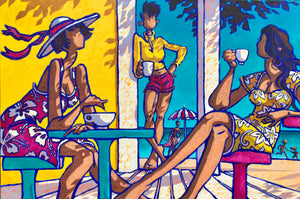 Original painting 1m x 1.5m x 4cm
Playing with three tangy colours of Magenta, Cyan and Yellow, summers day by the seaside can be felt in this fresh, bold painting of the girls relaxing and having a good time.
Sirpas technique is based on rich layers of color on textured canvas. The carefully selected under color for each tonality of light gives the paintings an air of depth.