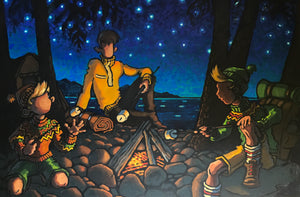 Original painting 1m x 1.5m x 4cm
Partially black canvas technique was used here to achieve the ambience of a glow of the camp fire while camping under the stars.
Sirpas technique is based on rich layers of color on textured canvas. The carefully selected under color for each tonality of light gives the paintings an air of depth.