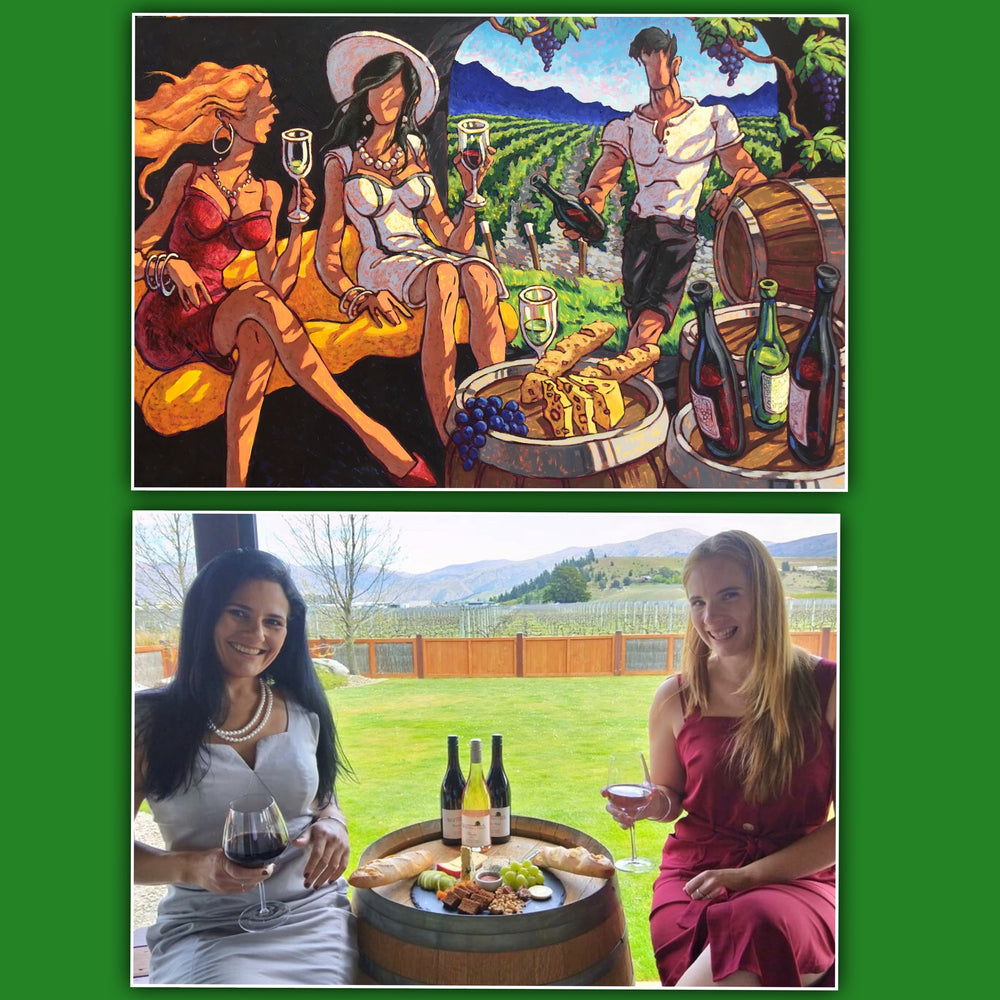 How cool is this story below from one of my clients:
As soon as I saw the painting I immediately fell in love with it.  Since I work in the wine industry and we enjoy going to wineries to taste wines it seemed perfect.  It also became my inspiration for how I would propose to my now wife.
I asked Sirpa if she could make a few changes to make it look a little bit more like us.
Like painting the hair longer and as I don't think it would have gone down well asking her to cut her hair Haha.  
My wife had no idea about this painting. For the next few months I searched many shops to find the right dresses and jewerly. 
The day before I went and bought the bread loaves,  grapes etc. 
At the winery I asked for a cheese platter and ordered her a red wine and myself a white wine. 
Every day we look at this picture not only is it absolutely stunning but it transports us right back to that day.
We absolutely adore Sirpa's art. We look at her paintings and they bring us so much joy with the bright colours. They also transport us to many different places we want to be. We could look at her work all day.  She is incredibly talented and really cares about each piece she creates.  She has been a pleasure to meet. We can't wait to see what she creates next. Hopefully one day my wife and I will purchase a few more and start a collection. In the mean time we enjoy our painting every day.  Thanks so much 😊